TOP 5 HOLLYWOOD ACTORS WHO HAS CHARMING CHARISMA
February 06, 2017
While many people said that man aged like wine, maybe this statement comes true for several actors listed below. This actors has unbearable mature charisma that makes any women lose themselves. A man's jaw-line drops and facial features improve into his low 30's which is why the game really begins at 30. Back to the topic, let's take a look several Hollywood actors who have unique charm: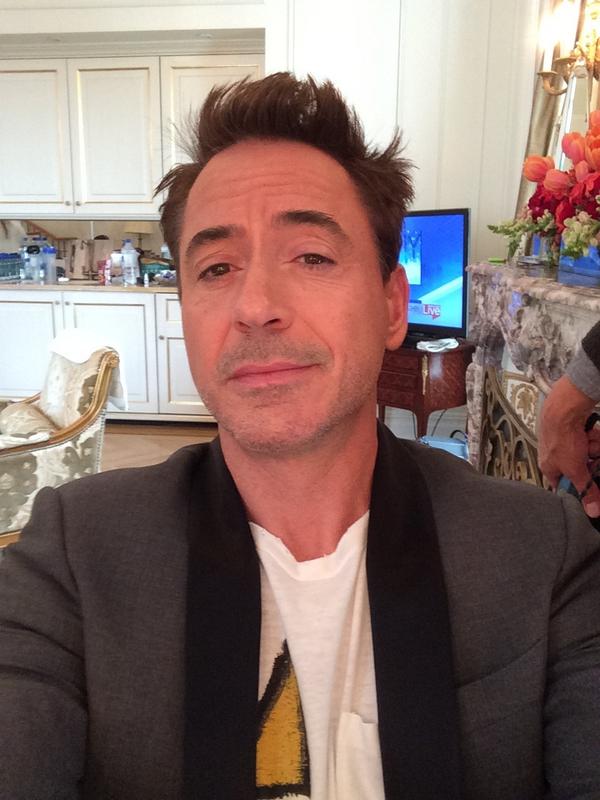 1. Robert Downey Jr.
Robert John Downey Jr. (born April 4, 1965) is an American actor. His career has included critical and popular success in his youth, followed by a period of substance abuse and legal troubles, and a resurgence of commercial success in middle age. For three consecutive years from 2012 to 2015, Downey has topped the Forbes list of Hollywood's highest-paid actors, making an estimated $80 million in earnings between June 2014 and June 2015
2. Tom Hiddleston
Thomas William "Tom" Hiddleston (born 9 February 1981) is an English actor, producer and musical performer. At the beginning of his career, he appeared in West End theatre productions of Cymbeline (2007) and Ivanov (2008). He won the Laurence Olivier Award for Best Newcomer in a Play for his role in Cymbeline and was also nominated for the same award for his role as Cassio in Othello.
3. Johnny Depp
John Christopher "Johnny" Depp II (born June 9, 1963) is an American actor, producer, and musician. He has won the Golden Globe Award and Screen Actors Guild Award for Best Actor. He rose to prominence on the 1980s television series 21 Jump Street, becoming a teen idol.
Depp has taken on the task of challenging himself to portray "larger-than-life" roles, starting with a supporting role in Oliver Stone's Vietnam War film Platoon in 1986, then playing the title character in the romantic dark fantasy Edward Scissorhands (1990). He later found box office success in the fantasy adventure film Sleepy Hollow (1999), the fantasy swashbuckler film Pirates of the Caribbean: The Curse of the Black Pearl (2003) and its sequels, the fantasy film Charlie and the Chocolate Factory (2005), the fantasy film Alice in Wonderland (2010) and voicing the title character in the animated action comedy western Rango (2011). He has collaborated on nine films with director, producer, and friend Tim Burton.
4. Christian Bale
Christian Charles Philip Bale (born 30 January 1974) is an English actor. He has starred both in blockbuster films and smaller projects from independent producers and art houses. Bale first caught the public eye at the age of 13, when he was cast in the starring role of Steven Spielberg's Empire of the Sun (1987). Based on the original story by J. G. Ballard, Bale played an English boy who is separated from his parents and subsequently finds himself lost in a Japanese internment camp during World War II. In 2000, he garnered critical acclaim for his portrayal of serial killer Patrick Bateman in American Psycho. He is known for going to great lengths to portray characters in films, notably for the psychological thriller The Machinist (2004), where he lost 63 pounds (28.5 kg) to play the role of Trevor Reznik.
5. Ben Affleck
Benjamin Geza Affleck-Boldt (born August 15, 1972) is an American actor and filmmaker. He began his career as a child actor, starring in the PBS educational series The Voyage of the Mimi (1984, 1988). He later appeared in the coming-of-age comedy Dazed and Confused (1993) and various Kevin Smith films including Chasing Amy (1997) and Dogma (1999). Affleck gained fame when he and childhood friend Matt Damon won the Golden Globe and Academy Award for Best Original Screenplay for Good Will Hunting (1997). He then starred in high-profile films including Armageddon (1998), Shakespeare in Love (1998), Pearl Harbor (2001), Changing Lanes (2002), and The Sum of All Fears (2002). After a career downturn, during which he appeared in Daredevil and Gigli (both 2003), Affleck received a Golden Globe nomination for his performance in Hollywoodland (2006).