COMPLETE LIST OF KPOP IDOLS/ACTORS WHO SMOKE
February 02, 2017
Although smoking isn't good for your health, many still smoke nevertheless since it's quite addicting and become one's habit. Below is the list of Kpop idols name that was caught smoking or have been put into rumor. From a top idol star Bigbang's G Dragon to a popular actor Kim Soo Hyun, this is a list of secret smokers that might shock you. Some of the idols have tried to stop smoking though.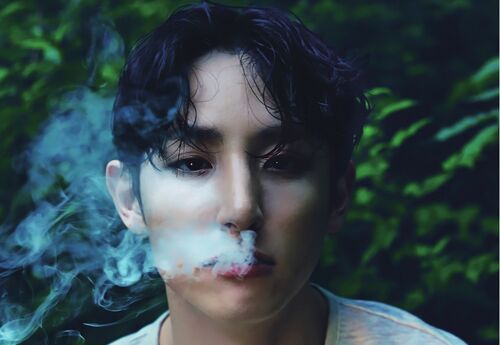 1. Bigbang G-dragon and TOP
Has been tried to stop smoking and put some of his thought about smoking in his instagram, GD (or G dragon from Bigbang) is one of known smoker among Kpop fans. He has been caught several time smoking by fans. Bigbang TOP has been caught while smoking too, you can find his photos in the internet.
2. JYJ's Yoo Chun, JYJ Jae joong and TVXQ U-Know Yunho
It seems the members (and ex-member) of TVXQ like to smoke. 3 members are caught smoking by their fans. Dispatch caught Yoochun driving his Rolls Royce Ghost, hanging out with his friends, drinking and smoking, enjoying his time out in the evening like normal men his age Many criticized the singer's choice to smoke, as smoking for an asthma patient could bring about severe results.
3. 2NE1 Park Bom and CL
It seems that Bigbang members isn't the only group who have smoker from YG entertainment.
4. EXO's Sehun and Tao
There is photos circulating around before TAO left the group, EXO. It's when Sehun and Tao were casually a smoker buddy.
5. Kim Soo Hyun (Actor)
Well, the dream high actor has been caught smoking too. Although having almost perfect image and get really popular around 2015, he is actually a known smoker.Kim Soo Hyun revealed in an interview with local media that he smokes nearly half a pack of cigarettes on a daily basis.
6. Lee Min ho (Actor)
Miss A Suzy boyfriend and popular actor, Lee Minho was caught smoking in his free time amidst CF shooting.
7. PSY
Well, the one hit wonder singer "Gangnam style", Psy, was caught smoking by paparazzi in front of a non smoking area.
8. BEAST Lee Kikwang and SHINEE Taemin, Onew
He was caught smoking outside his hotel room in Japan. For Onew, he is electronic smoker.
9. Hong Jong Hyun (Actor)
You can find his photos in internet, he was caught smoking by some fans.
10. Lee Jong Suk (Actor)
His co-star in I Hear Your Voice accidentally revealed that he is a smoker in an interview, when talking about their kiss scene. She prohibited Lee Jong Suk to smoke before doing the kiss scene.
11. Super junior ex member Hangeng, Super Junior's Kangin, Yesung
There is photos around prove him smoking in a room. For Kangin, it seems he likes to drink and smoke.
12. Kim Hyun Joong (Actor) / ex member SS501
Well, despite his controversies with ex-girlfriend, it seems he has another bad habit as a smoker.

Other Known smoker / ex-smoker:
Kim Rae-Won, Ryu Shi-won , Hyun Bin, Kangta, Lee dong wook, lee jun ki, bae yong joon, Shinwa Lee minwo, Shinwa Eric & Hyesung, Kim Jae won, Joon ji Hoon, etc