SURPRISING RELATIONSHIP AMONG KOREAN STARS THAT YOU MIGHT NOT KNOW [PART 1]
09:31
Everything that idols did can become news material, from their pets, their activities and even their relationship with other people. In this post, let's talk about some adorable relationship between some kpop idols and actors/actresses despite their busy schedules. We know that even in same group, it's reasonable that some members can get close faster with specific member than the rest, it's all depends on their chemistry. What we're going to talk is about a friendly relationship, not a romantic relationship a.k.a. dating scandal. So who they are:
1. Bigbang G-Dragon and Taeyang
Their relationship has been for so many years, exactly more than 13 years! G-dragon referred to Taeyang as being better than a brother, while admitting that he and Taeyang often provide the demos for Big Bang's albums. During the interview, he stated, "Even for Big Bang albums, I would make the demos, and Taeyang and I would always be the ones to record the other members' parts together."
The Big Bang members are considered to have one of the strongest friendships in K-Pop which led to their recognition from Fuse as one of "Music's 17 Greatest Bromances." G-Dragon and Taeyang became friends after they met each other as trainees at YG Entertainment at age thirteen.Since becoming friends as teens, the duo have had the opportunity to work together through the group but this is the first time they have had an official release as a unit. GD x Taeyang is especially significant to the friends, as it is representative of their on-going relationship.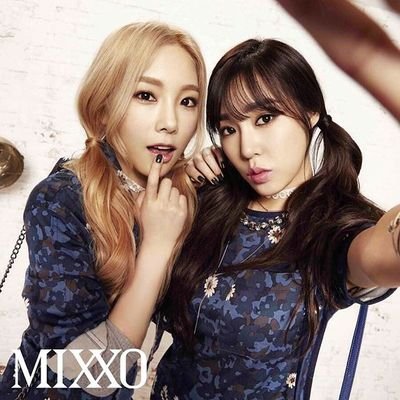 2. SNSD / Girls' Generation Taeyeon and Tiffany
This dorky duo is a popular ship among SONES, their fans. So it isn't a surprise they're included on this friendship list. They often travel together overseas when they have spare time (Just the two of them without other members and managers). In one of interview Taeyeon even stated: "What words do I need? She's a friend I need no matter what. I think a world without Tiffany would not be great. It would be the same as happiness disappearing." Their friendship has been last for more than 10 years already, and will keep alive even after SNSD disbanded.
As someone who have a lot of haters and always get bullied by netizen online, despite all their controversies, it seems both has adorable relationship that people can be envious of. Although they aren't from the same group and has busy schedules, they can maintain their relationship alive for so many years already. They begin their friendship when both participated as MC in a music program. Both side often compliment each other in many interviews and seen enjoying free-time together in their instagram photos.

IU who has been known to be a great songwriter who draws inspiration from important aspects of her life, including some of her best friends. In fact, she's written multiple songs about Sulli, one of her peers and closest friends. When talking about her latest album CHAT-SHIRE, IU explained, "I got the motive for the song from a picture Sulli drew for me."
4. IU and Miss A suzy
Maybe because being as a solo artist is hard, IU has another closed friend from other group, Miss A Suzy. In relation to being close friends with Suzy, IU said, "Because we're busy, we don't get to see each other, but we contact each other very often to the point we say we need to stop because our fingers hurt," most likely from all the busy texting!
Suzy talking about how they got close:
During Dream High, it was really awkward. but after the drama ended, we started texting each other like "good job/you've done well" "why didn't didn't you go to the wrap up party?" Also, there was a music program that i was the MC of so I kept bumping into her. from then on, we stopped being awkward (dropped the honorifics) and suddenly, somehow we got closer. When it was unnie's birthday, i sang for her through katalk (kakao). It was probably from then on that she really opened up. From then on, we started to meet up and we got close to the point where we would talk about our inner feelings. I guess we just sorta go well together. It's hard to make friends in the entertainment industry. It's hard to meet someone that makes me feel like it would be it okay even if i open up about everything. I think meeting her is my good fortune. Because of this work, it's hard to find someone who would, without know about celebrity-things, and just listen. But since IU works in the same industry, no matter what i tell her, she would understand so i feel reassured and safe.
During Hush, she mentioned iu in an interview
when asked about a celebrity she feels open with, suzy said "i'm close with iu unnie.
in the news article: suzy said about iu "recently, we haven't been able to meet frequently. the last time we met, we talked for 2 hours straight without even drinking water."
5. SHINEE Key and ex Kara Nicole
On SBS Power FM "Cultwo Show) broadcasted on January 1st, they made a phone call to Nicole, 2AM's Jung Jinwoon, and SHINee Key as the celebrities born on 1991.
When asked what are she doing on January 1st, Nicole answered "I think I'll hang out with the 91 line friends like Jung Jinwoon, Key, Soyou, etc."
Responding to her words, Key made a shocking statement who connected live through phone "Actually I'm not that close with Jinwoon." Jinwoon who was surprised apologized "I don't know what happened but I'm sorry." Key explained why he said he wasn't close "To be honest, it's kinda weird to talk on the phone like this since we never met even once on 2014."
Cultwo who was listening to their talks gave them chance for them to say something to each other. Key said to Nicole "Don't forcefully gather people who aren't close with us" making everyone laugh.
Nicole said to Jung Jinwoon "Maybe you haven't met with Kibum for 1 year, but I think it's been 2 years since we met. I'm sad."
Jung Junwoon said to Nicole in response "Ah I see. I also have something that made me hurt. When your album released I promoted it but you never contacted me" made everyone laugh again.
After that they finished the phone call warmly while praising each other.