KPOP STARS THAT HAS BEEN RUMORED AS GAY [PART 1]
21:39
Many netizens know their names already since they're all pretty famous and popular. This idols or actors or actresses have gay rumor before, but hasn't been proven true. Some idols/actors/actresses also has address this gay rumor directly and denied publicly on variety show or interview. Nevertheless, their feminine (for man) and tomboyish (for woman) attitude always sparks this rumor again and again. Fans has speculated and make some assumption, but prefer not to announce it, because "being gay" in Korean entertainment industry means you're going blacklisted and it can be the end of anyone professional career. Therefore, don't take this post seriously and let's discuss whether this rumor has a little bit of truth lies beyond.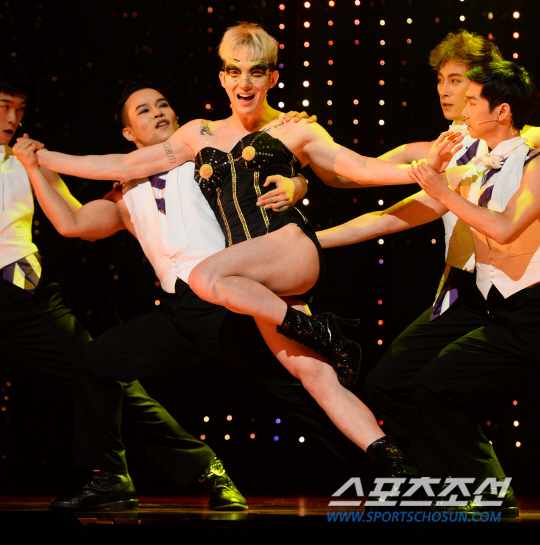 There are several candidates, but for this first part, let's talk about the Queen and King of equality:
1. 2AM Jo Kwon
Has been spotted visiting gay bar in Thailand for unofficial schedule, he has been in discussion among Kpop fans whether he is actually gay or not. Many believe that his participation in WGM with Brown Eyed Girls member, Gain, is a cover to erase his gay rumor. He also has been cross-dressed and dancing a girl group dance a lot before. 2AM's Jo Kwon has landed himself a role in the musical, Priscilla, where he was playing a gay character, and is to dress in drag queen for the play. He has addressed this gay rumor himself both on interview or his personal instagram account.
Jo Kwon wrote: "Ok. Priscilla is a sensational musical and as you all know I am playing a role that happens to be a gay male. It saddens me to see the ignorance in some of the comments that closed minded people left on my personal page but I'm very much committed and in love with this role and proud to be a part of this amazing project! See you guys at the show!"
Gay or not, he has shown his pride for equality, and brave enough to express hid idealism. His talent should not been overshadowed by this issues. Personally I root and cheer for him, hoping he will get more success in the future.
2.SNSD Taeyeon
As the most popular members in National Girl Group Girls generation (SNSD), Taeyeon has as lot of rumor of being lesbian or at least bi-sexual. Although she often dress in a very feminine and cute outfits, her swag has charmed many girls. Being awesomely good singer, Taeyeon's soothing voices has stolen a lot of Korean and international fans. Her adorable personality makes many of her fans to be protective, since she is known to have many haters, especially after her dating scandal with EXO member, Baekhyun. Despite being chosen as top 3 actress by gay community for so many years, It seems she is straight as ruler in the outside. Yet her tomboyish natural vibe behind camera and her instagram post have shown otherwise, she has shown support for LGBTQ community in several occasion:
- Posting a symbolic image of a purplish rainbow (for bisexual)
- Use hashtag #lovewins when America legalize same-sex marriage
- Like many instagram post that support equality/LGBTQ community

Taeyeon also likes many female western models.Gay or not, Taeyeon has shown a lot of support to LGBTQ community. Being someone on the top pyramid of Korean entertainment industry, her action simply give some encouragement to any gays in South Korea, or even the globe.
This subtle hints that shown by both Jo Kwon and Taeyeon has brought more and more gay rumor to them. We might not get any official announcement for them since South Korea is still a homophobic country. At least we can hope that they won't end up like other open-gay entertainers who get a lot of difficult time and even suicide.

Other rumored gay actors, idols or actresses are:
fx Amber, Super Junior Hee Cheul, Shinee key, U-kiss Kevin, Infinite Sung jong, Singer Brian, Actor Yoo Ah In, Wonder girl Yubin, rapper Chee-tah and more.