Summary of what has happened in 2017 [february edition] k entertainment
19:56
Well, it seems we get not so many good news in the beginning of 2017. We get to heard so many dibandment news for kpop groups, at least one member left the group, two-faced kpop idols, couple broken up, and many more. For you who hasn't access korean entertainment news, lets get some catching up!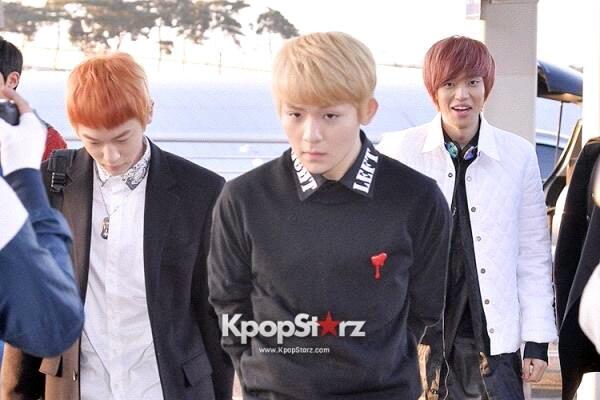 1. Troublesome behavior of idols member named hwayoung.
The male hwayoung from some nugu group badmouthing his fans, complaining their bad breath, and hate being called oppa and do the high five event. The other hwayoung (female), also ex member of popular girl group t-ara, rumored playing as victim and put blame to her ex teammate.
2. Couple breaking up
We have another sad news that popular couple is breaking up. The couples are iu and jang kiha, after school uee and actor lee sang yoon, jo bo ah and ohn joo wan. That's three and we're just on mid february.
3. Member left the group
Teen top L. Joe tried to nulified his contract with his agency that supposedly end in 2018. It seems teen top will lose one of their member.
4. Group disbandment
We heard several disbandment news for some talented group including wonder girls, spica, piggy dolls, d-arks and maybe z:ea soon. Since 3 members of z:ea (kwanghee, hyungsik, siwan) hasn't sign up their contract with star empire... instead they get another agency after their contracts end.
5. Jyj junsu personal problem
Despite he will going into army soon, It seems his business expansion in jeju isn't going well. He put his new built hotel in jeju on sell just recently. There is a rumor about management problem inside the hotel.
6. Idols going to army
Top stars such as
Lee MinHo
,
Jang GeunSuk
,
Joo Won
, and
Ji ChangWook
have already announced their plans to enlist this year. For idols, we have
Bigbang t.o.p, z:ea kwanghee, jyj junsu, 2pm taecyeon, jun k, super junior kyuhyun are all going to army soon.
7. Special music project
Just last year, we get special project from the popular male idol: zico feat dean and crush titled as bermuda triangle. Early this year we get three lovely ladies teamed up together for another special project; honey bee (fx luna, exid hani and mamamoo solar). Then we get another duo project from one of exo member, baekhyun and sistar soyu, titled "rain".