TOP 6 UNIVERSAL STUDIO JAPAN RIDES THAT YOU SHOULDN'T HAVE MISSED
February 09, 2017
When you're finally went to Universal Japan, it seems time flies fast and we will spend most of our time in queue, waiting for our ride. You won't like to waste quite amount of time, queue wrong ride. Here is some reviews of several USJ (Universal Japan) ride that might help you to plan your schedule when visiting there.

1. Wizarding world of Harry Potter
The latest attraction in USJ, and always crowded every time you went there. Everyone want to go here, so the first thing you want to do after entering USJ is to get ticket to enter this area. It's suitable for any kind of age, for lovers, groups or family.
2. Harry Potter forbidden Journey
If you are scary little cat, don't worry, you can still enjoy this ride. It isn't typical roller coster ride, instead it's literally turns the traditional dark ride experience on its head by placing riders on the end of a unique robotic arm as they travel past domed projection screens and animatronic characters. You will provided with 3d glasses too, leave you a mind-blowing experience you won't forget.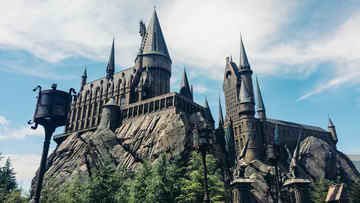 3. Flying Dinosaur
It's the best kind of ride for you who want some thrill. It was opened on March 18, 2016 as the world's longest flying roller coaster.
4. Hollywood Dream -The Ride or Backdrop
Not suitable for you who easily get scared, especially the backdrop one, since you can't see what will happen, it gives you more thrill than the usual going forward roller coaster ride.
5.Space Fantasy
Another roller coaster type ride that involves a lot of spinning round and round so someone who gets dizzy easily might want to give this a miss.
6. The Amazing Spiderman
It's really impressive the mix of ride and 3D video and the timing of everything. It's a good thrill ride! During the wait you'll be led through the office of The Daily Bugle!
Other attraction or ride in USJ is a little outdated, like shark/Jaw, Jurassic park, Back to the future and Terminator.