[PART 1] Popular KPOP stars that is troublesome or actually bad
January 26, 2017
Although a GOOD public image is really crucial and important for anyone who want to work in entertainment industry, yet there is several exceptional people who has privilege to escape this unspoken rule (either their fame, money or supported by big agencies). This people has done some mistakes or even bad things, get some bad reputation, yet managed to escape the consequence. Some of them are: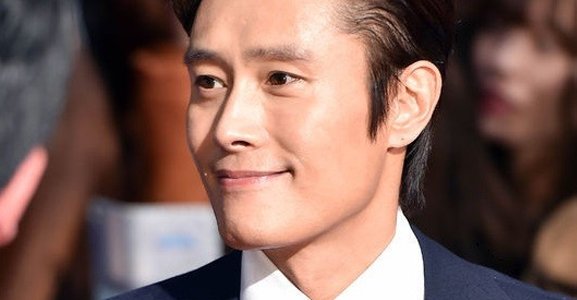 1. Lee Byung Hun
Nickname as Lee santa, Lee Byung hun has bad reputation about his addiction of sex. Rumor said that he is a player who has had sex with so many of his co-star and actress/idols. He even put legal charge to GLAM Dahee and model Lee Jiyeon who has tried to blackmailed him for his sex scandal (although he will be married soon with
actress Lee Min Jung
). Nevertheless, he still successfully hit some role in both Hollywood and Korea, also winning more awards.
2. Jo Hyung Ki
Actor and comedian Jo Hyung Ki who frequents variety shows these days with his image as a funny old man is known as "Killer Jo" because of the crime he committed back in 1991. He killed a woman in her 30s while driving under the influence of alcohol. What makes his case much more serious than it already is, is the fact that he took the dead body and dumped it somewhere else in an attempt to conceal his crime. Ironically, he was caught red handed because he fell asleep in the car right beside where he hid the body. He served one year before being released, and his case is one of the landmark cases that law students come across in their studies as a drunk driving murderer being released after one year which remains highly controversial till this day. He began appearing in dramas right after he was released.
3. Ryu Shi Won
Actor and singer Ryu Shi Won, despite his innocent look, is actually an abuser and killer. He killed a person back in 1995, by doing a hit and run while he was driving his car late at night. He was investigated but did not get charged against any crimes as he made a settlement with the victim's family. Ryu, who is also a successful singer with over a dozen albums to his credit, admitted that he had used a GPS tracking system to keep track of Jo, his ex-wife. The 41-year-old actor, once called a Hallyu prince, was found guilty of illegally tracking and threatening (or assaulting) his wife, Jo Soo. He was fined about $6,500 but ultimately the court's decision could cost him a lot more.
4. BEAST's Hyunseung
BEAST's Hyunseung has been under fire lately for his allegedly half-hearted attitude during group rehearsal as well as activity on Instagram.After not attending the BEAST fan meeting, Jang Hyunseung started to follow a girl on Instagram and liked her picture. The artist was also recently the talk of netizens for liking and following an account for pornographic material. Previously many BEAST fans make some petition of him to leave BEAST, which comes true. It's proven that he has bad relationship with other BEAST member, since he is the only member who re-signed under CUBE, while other BEAST member try to re-debut and create their own agency.
5. Lee Hyun Woo
Actor and singer Lee Hyun Woo gained notoriety as "Grand Hyun Woo" (as in he achieved the Grand Slam of crimes) for various controversies he was involved in - drug use, drunk driving without a license, draft dodging, and to top it all off, appearing in a commercial for a loan sharking company (which is seen as a morally questionable act to Koreans). Thanks to his affluent background, he was not held back with his career and continues to frequent the screens to this date. Soon after being arrested with drunk driving without a license, he was selected as model for Hyundai's new minivan.
Special Mention:
Many celebrities have been arrested for drug use in the past, including singer Lee Seung Chul, comedian Shin Dong Yup, singer Psy, and ex-Coyote Kim Koo who have all been charged for use of marijuana.