Bolbbalgan4, a hidden gem among Kpop idols group war.
04:33
With 185+ million streaming at #1 most stream song as shown by Gaon chart, this duo singers popularity is skyrocketed nowadays. Bolbbalgan4 (볼빨간 사춘기) is an indie female duo consist of Ahn Ji Young (안지영) and Woo Ji Yoon (우지윤) under Shofar Music.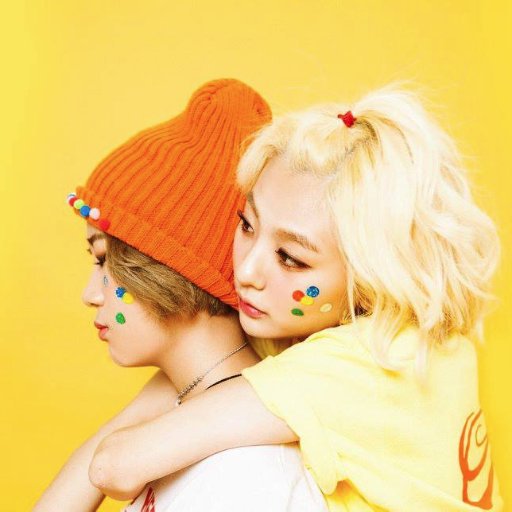 Acoustic duo Bolbbalgan4 swept the charts with the release of their latest single "Tell Me You Love Me."Introduced as a "hidden track" from their full-length album "Red Planet," the group's latest hit number one on almost all music sites upon its release on Wednesday. They were able to overtake charts such as Melon, Genie and Naver Music despite tough competition from idol groups, most notably Big Bang.

The duo (Bolbbalgan4) participated on Superstar K6 in 2014 and signed a contract with their current agency, but didn't make their debut until 2016 with the release of their first mini album Red Planet on April 22, 2016. They quickly gained popularity in South Korea after appearing on Yu Huiyeol's Skecthbook on September 10, 2016
They also sang ost for hit drama, Misaeng in 2014, also make some featuring in Kim Ji Soo single and separation restaurant. With such remarkable achievement in 2016 alone (reaching several Melon roofs), we can expect them to have long time career as musician and let's hope them to create more good songs for us, listener.

Members profile:
Ahn Ji Young (안지영)
Born Sept 14, 1999.
Blood Type A
Height 165cm
Position Vocal
Woo Ji Yoon (우지윤)
Born January 06, 1996
Blood Type A
Height 160cm
Position Bass
Their first album - Red planet track list:
01. 우주를 줄게 (Galaxy)
02. 싸운날 (Fight Day)
03. You(=I)
04. 심술 (Mean)
05. 나만 안되는 연애 (Hard To Love)
06. 초콜릿 (Chocolate)
07. 프리지아 (Freesia)
08. X Song
09. 반지 (Ring)
10. 사랑에 빠졌을 때 (When I Fall In Love)