Korean celebrities that has been blacklisted in entertainment industry [PART 1]
00:33
Korean celebrities that has been blacklisted in entertainment industry. Who are they and why they're being blacklisted? Well most of them get blacklisted because of bad behavior for e.g: using drugs or do illegal gambling, while other might get blacklisted because they're on going legal battle with previous agency. They're considered as "traitor" by their previous agency, and just like any other industry, networking takes crucial part in anyone success. Sometimes they even get black campaign to draw them down, with fake scandal or rumor. Just like in any other countries in the world, entertainment industry sometimes full of "dirty job" behind the glamorous lifestyle. The list is as follow: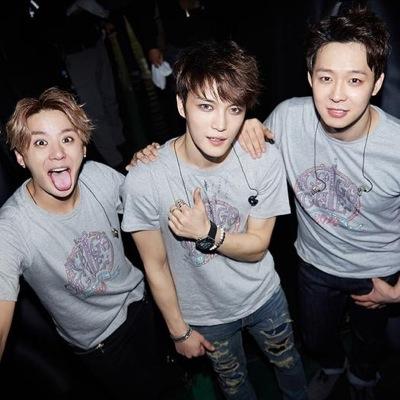 1. JYJ (Xiah Junsu, Yoo Chun and Jaejong)
The ex-member of top boy group from SM entertainment agency, DBSK or TVXQ, are getting blacklisted since their departure from the group. Their legal battle with their agency, SM entertainment is still on going with more and more trial appeal. Previously on 2009, the three members of TVXQ, JYJ ask to nullified their LONG-time contract due to unfairness. SM Entertainment announced in November 2012: "It has been decided that the three (Kim Jaejoong, Park Yoochun, Kim Junsu) do not want continue to be active with TVXQ, and therefore we made a decision that there is no need for us to manage the three.
The trio then trying to re-group as JYJ and change agency to C-Jes entertainment. Unfortunately all their public appearances are terminated from any broadcast station due to SM influence as #1 South Korea entertainment agency in Music. The trio didn't give up, and they try to release their album and promote it by the fans help. Some of the members try another job as an actor or musical/performer and gain success. Yet one of the trio, Yoochun get into a sex scandal (which proven false) last year and going to military to erase the public sentiment. There is also a business venture failure from Xiah Junsu, who tried his luck on hospitality industry, built a hotel in Jeju island. Yet, I think misfortune won't let them down, since they will be back even better than before after they all finished their military duty.
2. Amy (ex-girlfriend of popular boyband member, Minwo from Shinwa)
Amy had a bunch of other things to add in between the lines, as she exposed a bit too much about their past relationship with boy group member, Minwoo. She revealed, "Things went well with Minwoo at first, but as time went by, our different personalities soon made our relationship very hard. Although I was hospitalized and had to receive treatment after the breakup, I am in a good condition now." Yet it doesn't seem true since Amy was caught using propofol illegally. Entertainer Amy has been revealed that she has been A representative from Chuncheon's district public prosecutor's office, where Amy is currently under arrest, relayed, "Amy [is under arrest] for the possession and use of propofol. She's denied that she's guilty." He went on, "She's only going to one place. Chuncheon prison. arrested for the illegal use of the hypnotic agent propofol. And this kind of rumor doesn't only happen once, but twice.
3. SNSD Jessica
She was kicked out of SNSD/girls generation when she changed back and forth her decision between being an idols or fashion designers. From SM entertainment point of view as well as the remaining members of SNSD, Jessica is no longer focusing her mind toward SNSD's well-being, but only her own personal benefit. Jessica released her own fashion brand called BLANC and Eclare, and SM accused her using SNSD name to profit from it. After her departure from SNSD/Girls generation, Jessica doesn't seem to appear in any big TV broadcasting program, only on style where she discussing a beauty products. Her first come-back as solo singer also has limited amount of promotional activities.
4. Super Junior Han Geng
Just like JYJ who ask termination of their long time contract with SM entertainment because of unfairness contract, Han geng has been disappeared within Korea entertainment industry after his departure from super junior. He became solo entertainer in his home country, China and rake a successful career for several years even with on-going legal battle with his previous agency, SM entertainment.
next part read it here