TOP 8 INDIAN STREET FOOD THAT YOU SHOULD TRY
20:25
We all know that India is some of biggest food paradise in the world, although for someone who have sensitive stomach, it can be bad news for you after you ate it, still the risk is worth it with the taste that you will experience. One good news, is that most of the meal will cost you a little, everything is pretty cheap in India. Below is some street food that you must try when you visit India.
1. DAULAT KI CHAAT
Only available in winter season, sell by street vendor. This dessert is Old Delhi's most tightly-guarded secrets In her 'Essential Delhi Cookbook', Priti Narain translates it as 'milk puff' but this merely underlines the sheer inadequacy of language to convey the enormity of the experience which eating Daulat ki Chaat entails. According to Old Delhi legend, Daulat (which means 'wealth') ki Chaat is made only during the cold winter nights (preferably by the light of a full moon) when gallons of sweetened milk are whisked for hours into a cloud which is then set by the dawn dew. The top layer is touched with saffron and decorated with vark (silver leaf) and by morning the Daulat ki Chaat is just solid enough to be spooned into plates and sprinkled with chopped pistachio nuts, khoya (condensed milk) and bhoora (unrefined sugar) before gradually collapsing in the heat of the day.
2.PANI PURI
Panipuri is a common street snack in several regions of the Indian subcontinent. In East India, it is known as Phuchhka while in North India, it is called Golgappa. It consists of a round, hollow puri, fried crisp and filled with a mixture of flavored water (pani), tamarind chutney, chili, chaat masala, potato, onion and chickpeas.
3. KACHORI
Kachori is a spicy snack from the Indian subcontinent; popular in India, Pakistan and other parts of South Asia. It is also common in places with South Asian diaspora, such as Trinidad and Tobago, Guyana, and Suriname. Alternative names for the snack include Kachauri, Kachodi and Katchuri. Kachori are small, crispy doughnut-like pastries made with whole wheat and chickpea flours. Spicy kachori are common as snacks and side dishes in South Asian cuisine. These bold, savory treats are filled with an assortment of enticing spices such as chili, cumin, fennel and cinnamon.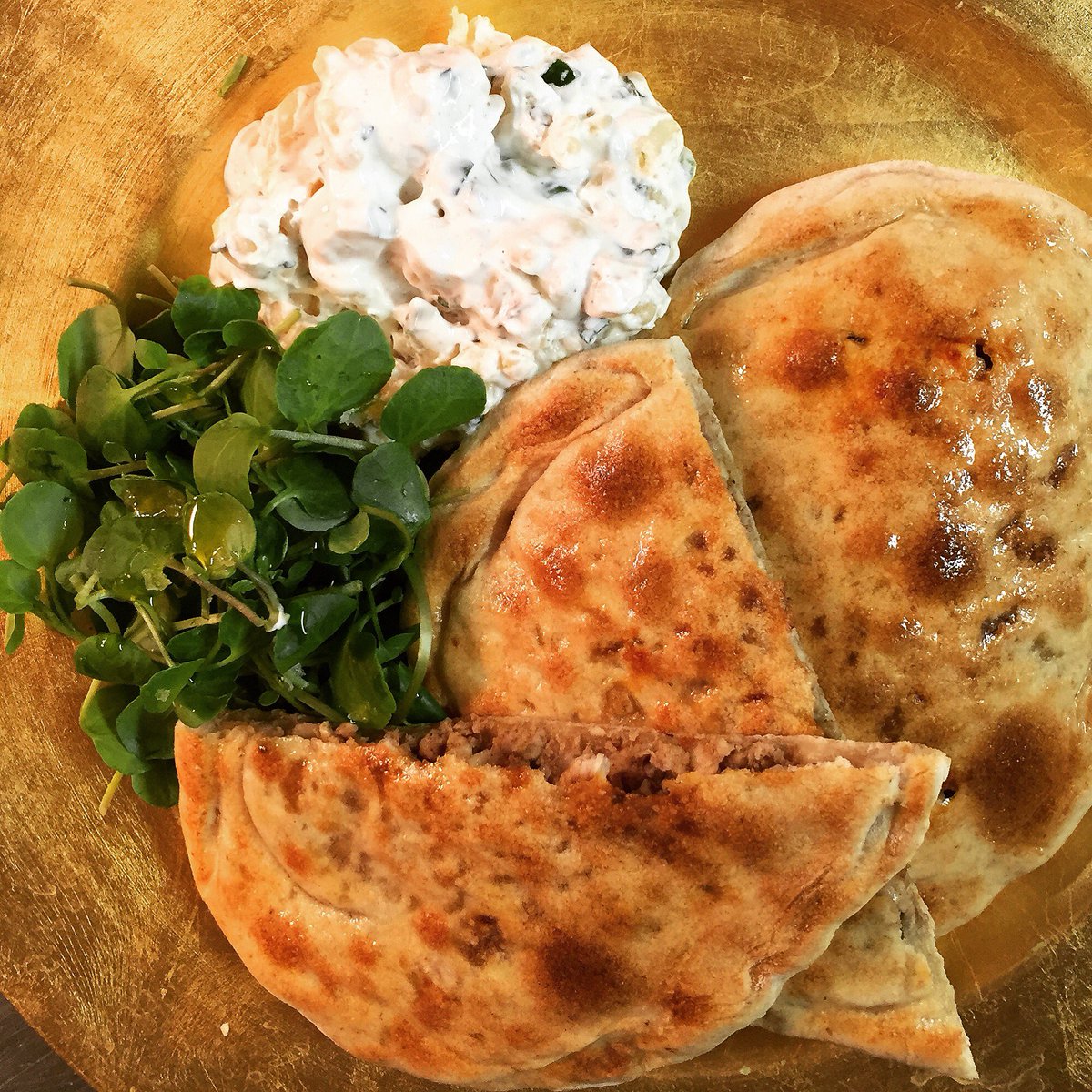 4.STUFFED NAAN
Naan is a leavened, oven-baked flatbread found in the cuisines of Central and South Asia. Often prepared along with other side dish, curry, aloo tiki, meat, etc. Often, it's served hot and bake fresh.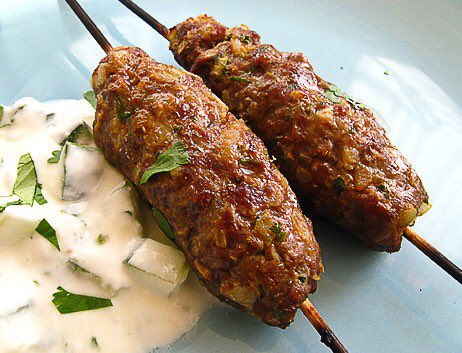 5. INDIA KEBABS
Kebabs are the most popular Indian appetizers, a dish made of marinated game meats roasted on large, open fires. Though there certain distinct versions like Tunde ke kabab, Tikka kebab, Shami kebab, Soovar ki Saanth(Pork belly kebabs from Rajasthan) and Rajpooti soolah, which are native to India. Also, owing to widespread prevalence of vegetarianism in India, there are many local, vegetarian varieties of Kebab, made from Paneer or potato.
6. MASALA CHAI (INDIA TEA)
Masala chai is a flavoured tea beverage made by brewing black tea with a mixture of aromatic Indian spices and herbs. Originating in India, the beverage has gained worldwide popularity, becoming a feature in many coffee and tea houses
7. KHEER
Kheer is a rice pudding from the cuisine of the Indian Subcontinent, made by boiling rice, broken wheat, tapioca, or vermicelli with milk and sugar; it is flavored with cardamom, raisins, saffron, cashews, pistachios or almonds. It is typically served during a meal or as a dessert.
8.KALMI VADA CHAAT
Chaat is a term describing savory snacks, typically served at road-side tracks from stalls. Vada is a common term for many different types of savoury fried snacks from India. Different types of vadas can be described variously as fritters, doughnuts, or dumplings. The preparation of kalmi vadas involves cutting the resulting product and re-frying it. It taste flavorful with interesting texture.