10 DISTURBING PHENOMENON WITH KOREA CELEBRITIES
23:33
Suicide in South Korea is a serious and widespread problem, with the country having the second-highest suicide rate in the world according to the World Health Organization, as well as the highest suicide rate for an OECD member state. It seems it is applied to their celebrities life as well.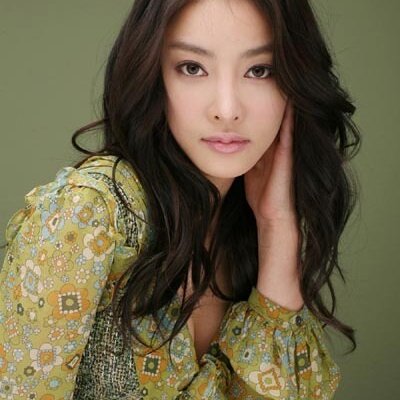 Below are list of several celebrities of South Korea entertainment industry who have taken their lifes or suicide, including:
1. Actress Jung Da bin
Actress Jung Da Bin had appeared in numerous movies and dramas like 'He Was Cool', 'Attic Cat', 'Nonstop', and more receiving much love from fans for playing happy roles. She unexpectedly took her life on February 10, 2007, leaving many in remorse. She was found death and reported to have depression before.
2. Sojin (Trainee/Idols)
DSP Media's trainee and member of Baby Kara, Sojin, has passed away. According to reports, Sojin had been found dead in a garden at an apartment complex on the afternoon of the 24th. Although she was rushed to the hospital as soon as she was discovered, she did not make it. The police are currently looking into the case as a suicide, suspecting that she may have jumped off the 10th floor of the apartment. It is also said that she had been suffering from depression. After falling out from Kara project, DSP Media has also revealed that Sojin was not one of the members of their upcoming girl group April, and that she and the agency dissolved their contract about a month ago. Maybe, her failure to become an Idol led her to suicide.
3. Actress Kang Doo Ri
It was revealed that the 22-year-old actress had died in a car accident, but it seems that police reports say she was found deceased in her home. There was no evidence of a struggle or invasion, so police are reporting that it was likely a suicide. Prior to her death, she was suffering from panic disorder and was facing emotional distress. Han Nah's body was found by her mother who was getting worried because she could not get in contact with her daughter.
4. Former JYP artist Han Nah
Han Nah first got herself known through an appearance in Kang Sung Hoon's MV in 2002 and a featuring in Rain's "I Love You Again" off his second album. Han Nah debuted back in 2004 under JYP Entertainment with debut track, "Bounce," and released 3 more albums in the following years until 2008. She also collaborated with Cool's Yuri in an album released back in 2009. She debuted as an actress in 2011 under the stage name, Han Ji Suh, and appeared in the movie, 'Money Bag,' and in a short film, 'Black Crayon.'
5. Actor Kim Sung Min
On June 24, police reported that they received an emergency call from actor Kim Sung Min's son, who told police, "My father is beating my mother." At 1:55 PM KST on June 24, police discovered Kim Sung Min attempting to commit suicide by hanging his neck on a necktie in the bathroom. Kim Sung Min was transported to the hospital immediately, but continues to be in a comatose state, with just his pulse beating. In both 2011 and 2015, Kim Sung Min was charged with illegal use of philopon (a form of methamphetamine). He served 2 years and 6 months in prison for his first charge, and served 10 months in prison on top of a 4 year of probation sentence for his second charge. The actor had been released from his 10 month sentence back in January of 2016.
6. Son Ho Young G.O.D
Son Ho Young Tries To Kill Himself The Same Way His Girlfriend Did: G.O.D. Singer Pulled From His Car After Igniting Its Interior. Son Ho Young Tries To Kill Himself The Same Way His Girlfriend Did: G.O.D. Singer Pulled From His Car After Igniting Its Interior. The K-pop star's alleged suicide attempt comes in the wake of reports on Wednesday that he had cancelled all professional obligations, including a two-week stint hosting the radio show "Two O'Clock Date" and an appearance on the South Korean sitcom "Pure Love," because he is too distraught to work.
7. Producer Lee
Drinking Alone' Producer Lee Commits Suicide; Family Demands Investigation Against CJ E&M, tvN. Lee's family is reportedly demanding for a thorough investigation on the truth behind the producer's death. It is said that they have already met up with representatives of CJ E&M / tvN where an investigative committee was also present. Also included in the meeting were two congressmen, student union, and lawyers. According to reports, Lee was found lifeless in a hotel in Gangnam on Oct. 26 where the team of "Drinking Alone" had an after-party. It was not revealed how he ended his life, but his family said that he left a suicidal note where the content has been decided by the members to be kept as private information.
8. Super Junior Lee teuk Father
Lee teuk's father who have depression decide to kill his father (grand father of Lee teuk) and himself out of misery to taking care the grand father health condition.
9. Song Ji sun
MBC Sports News anchorwoman Song Ji Sun committed suicide by jumping off the 19th floor of her building. Though she was rushed to the hospital, she was pronounced dead on the scene. There were rumors of her possible suicide attempt since a week ago, and I had seen it in the news before but didn't think much of it. I thought it was going to be one of those "false alarms" like what happened with Duke's Kim Ji Hoon's wife. However, Song Ji Sun really acted on it. Her death has sent her department at MBC news in total shock, and they held an emergency meeting about it since her program was to be affected. Her family is also in disbelief over the news.
10. Jang ja yeon
Korean channel SBS reported on Jang Ja-yeon, who had committed suicide in 2009. At the time, Jang was a rising soap opera actress best known for her work on the TV show, Boys Over Flowers. It had been known that she had committed suicide after suffering from repeated sexual abuse by her agent, Kim Sung-hoon.
Another notable name: actor Chae dongha, Jo Sung min, model Kim Yuri, Singer Ahn Sojin and many more.