TOP KOREA CELEBRITIES WHO SUFFER CRITICAL DISEASE THAT INFLUENCE THEIR LIFES
February 15, 2017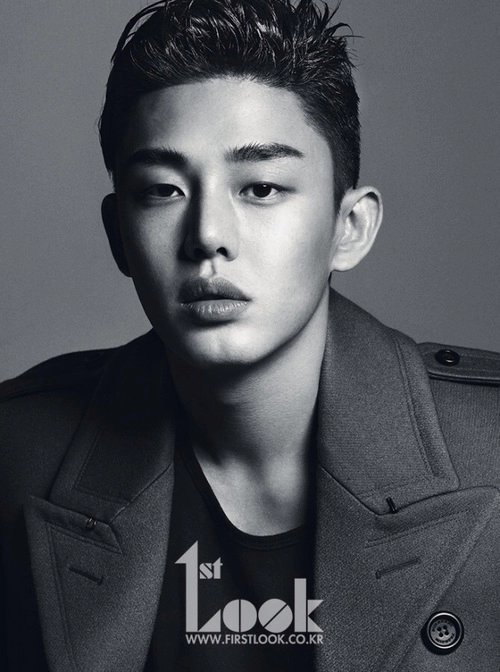 Yoon ah in (Actor)
Yoo Ah In has been confirmed to be diagnosed with a bone tumor, according to his agency and media reports. The actor was diagnosed with having a bone tumor after a check-up by medical professionals in relation to his military enlistment. A bone tumor is a tumor that develops in the bones and includes any cartilage associated with it. Tumors usually appear in the joint of the bones and if not serious, can be treated regularly and it can be surgically removed. It appears the latest update to Yoo Ah In's health conditions will result in an indefinite postponement of his enlistment.
The popular child actress, Moon Geun Yong is diagnosed with compartment syndrome. According to her label Namoo Actors, actress Moon Geun Young has received emergency surgery for compartment syndrome, and has decided to cancel her schedules for the time being in order to rest and recuperate.
After experiencing severe pain in her right arm on February 1, Moon Geun Young visited the hospital, and was diagnosed with compartment syndrome. The condition is caused by pressure buildup from internal bleeding or swelling of tissues, decreasing blood flow and depriving muscles and nerves of needed nourishment.
Moon Geun Young has asked that scheduled performances of her play 'Romeo and Juliet' in Daejun be cancelled from February 4-5 by her doctors. Her label has announced that the actress will need to receive additional surgery in 2 to 3 days. As a result, 'Romeo and Juliet's upcoming performances scheduled later this month may also be cancelled, depending on Moon Geun Young's progress.
Seventeen Won woo (Idols)
Wonwoo from the group Seventeen is sick from a severe stomachache overnight. He was even rushed to the hospital because of it, his symptoms were diagnosed as acute gastritis.Due to this Wonwoo is unable to go to his busy schedules. His agency also halt his group activities.
The actor has been diagnosed with a disorder called cerebral aneurysm. A cerebral aneurysm consists of "a weakness in a blood vessel in the brain that balloons and fills with blood." Reports claim that Jung Il Woo suffered from headaches and migraines over the past 3 years, and the primary cause of his diagnosis is most likely his car accident back in 2006. Jung Il Woo was with fellow actor Lee Min Ho at the time, and both suffered from severe injuries.
If aneurysms in the brain rupture due to stress caused by strong emotions or from high blood pressure, it may cause life-threatening bleeding. The only way to completely treat an aneurysm is through surgery, and supposedly, Jung Il Woo has been going through regular examinations, watching his symptoms carefully
Solji is diagnosis hyperthyroidism. Hyperthyroidism is a condition in which the thyroid gland is overactive and makes excessive amounts of thyroid hormone. The thyroid gland is an organ located in the front of your neck and releases hormones that control your metabolism (the way your body uses energy), breathing, heart rate, nervous system, weight, body temperature, and many other functions in the body. When the thyroid gland is overactive (hyperthyroidism) the body's processes speed up and you may experience nervousness, anxiety, rapid heartbeat, hand tremor, excessive sweating, weight loss, and sleep problems, among other symptoms.Banana Culture Entertainment revealed that EXID member Solji will be taking a break from activities because of this disease.
Actor Shin Dong Wook has been revealed to be suffering from a rare disease called Complex Regional Pain Syndrome / Reflex Sympathetic Dystrophy (CRPS). Complex regional pain syndrome (CRPS) is a chronic (lasting greater than six months) pain condition that most often affects one limb (arm, leg, hand, or foot) usually after an injury. CRPS is believed to be caused by damage to, or malfunction of, the peripheral and central nervous systems.
Shin Dong Wook debuted in 2003 and appeared in dramas such as 'Soul Mate' and 'War Of Money'. He's also known as actor Kim Ki Bum's cousin.